Unlocked mobile devices are becoming popular these days as smartphone users are starting to enjoy not being tied down to any carrier. As a matter of fact, you will come across hundreds of options of unlocked units that might be a bit confusing as to which one to get. Since the holidays are almost here, here is a list of the best unlocked and SIM-free handheld devices that you should check out if you are interested in getting big savings while having the freedom to choose a carrier. For more details about the cheap sim free phones, visit this site.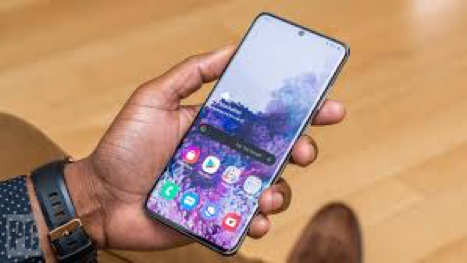 Galaxy S20 by Samsung.
The Galaxy S20 is the latest offering by Samsung and is more budget-friendly compared to its siblings which are the S20 Ultra and the S20 Plus. It has a screen measuring at 6.4 inches with fast refresh rate set at 120 Hz, a bigger battery, impressive camera set up, and the powerful Android 10. The cheapest that you can find at the moment is less than $760 which is a huge drop already from its original price.
iPhone 11 by Apple.
With the iPhone 12 finally out in the market, the price for the iPhone 11 has gone down considerably. This 6.1 inch gorgeous looking Apple phone is still a powerful device on its own right. It comes with a dual camera at the back, upgradeable iOS 13, with 4GB worth of RAM, and up to 256GB worth of internal storage at your fingertips. Although it is not as powerful as the other iPhones, at less than $600, it is a pretty interesting smartphone to have this Christmas.
Pixel 5 by Google.
Google's smartphones may not have all the bells and whistles that Apple or even Samsung has. But it does make up for it with its camera set up. It comes with an 8MP front camera plus 12.2 MP and 16 MP rear camera with 8GB RAM and 128GB worth of internal storage. The user interface has significantly improved, so is its battery which means that you can get plenty of hours of usage with it. Currently, it's less than $700 which isn't a bad deal at all.
Galaxy Note 20 by Samsung.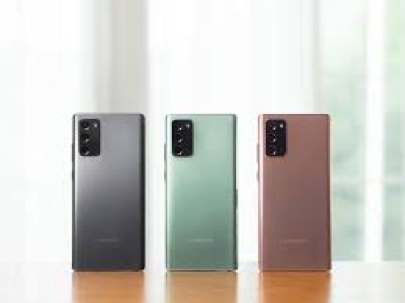 Samsung has always been known to produce elegant looking handheld devices and the Note 20 is no different. It comes with the S Pen with added functionality making it a must-have for anyone who needs to multitask on their device. At 6.7 inches screen size, this is a huge phone to hold with just one hand, but with the features that are included in it such as a bigger battery, faster processor, and more storage space, it is worth looking into these days, especially when you can get it for less than $1,000.
OnePlus 8 by OnePlus.
If you are not into those flagship models offered by Apple and Samsung, take a look at OnePlus. The OnePlus 8, to be exact, can easily compete with its expensive competitors. It has a good sized screen at 6.5 inches, a higher RAM at 8GB, and an equally strong processor from Qualcomm which is the Snapdragon 865. If you are looking for a budget-friendly smartphone that is 5G ready, this is a good option to consider already. You can get it at less than $700 if you know where to look.
iPhone SE by Apple.
Apple has definitely surprised their customers by delivering an iPhone in the mid-range tier. This is the perfect device for those who do not want a large phone. What's great about the SE model is that it is back to the classics with its 4.7 inch screen but when you take a look at its processor, you will find that it is sporting the latest A13 Bionic chipset meaning that it is one powerful, budget-friendly iPhone that you can use for your daily tasks. You can get it at less than $400.
Galaxy S9 by Samsung.
The S9 is not a new gadget by any means, but it is one of the best models that Samsung has released and it is safe to use a good option for those who are looking for a cheap device this Christmas. It does have a 5.8 inch screen and is running on Android 10. It may have a slower processor, but it can still deliver smooth user experience. It comes with a biometric feature as an added security. It is now priced less than $350 which is a good buy already, especially when you get one that is in pristine condition.
Nord by OnePlus.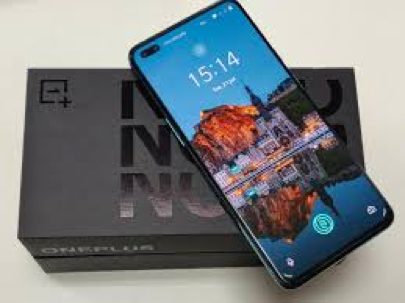 OnePlus' offering this year is the Nord and it is an exceptional looking device with its 6.44 inch screen and Snapdragon 765G processor. Although it is not the fastest processor, it is a decent option compared to flagship devices that can take a chunk out of your budget. Add to this its impressive set up for its rear camera, it is worth considering for Christmas. It is currently available at less than $450 which isn't a bad deal considering its large screen size and fast processing power.
iPhone 7 by Apple.
You might be surprised to find that the iPhone 7 is included in this list, but this model is not something you should take for granted. Given that this is a more compact version compared to Apple's flagship devices, the iPhone 7 can still deliver a smooth user experience thanks to its iOS 10 software, Apple A9 processor, and 2GB worth of RAM. This is perfect if you are looking for a simple smartphone to gift a loved one this coming holiday since it is priced reasonably at $178.
Pixel 4a by Google.
If you are looking for an affordable smartphone with an impressive camera quality, the Pixel 4a is your best choice. Google has certainly made huge strides with its camera specs making their Pixel selection competitive in this area. Aside from its impressive camera set up that deliver sharp details and crisp colors, the Pixel 4a also comes with a large display measuring at 5.8 inches. It is not that fast, however, but it can meet your demands for a phone for daily tasks. You can get it for less than $350.
Galaxy A71 by Samsung.
Samsung's latest flagship models are everything but cheap. Unfortunately, this puts them out of reach for those who are working on a tight budget. Fortunately, the Korean company has been providing their customers with mid-range phones that are equipped with powerful components just like in the case of the Galaxy A71. With a 4500 mAh battery, a 6.7 inch screen, plus Android 9 OS, this model is a cheaper alternative to consider. If you are going to add this to your Christmas list, you only need to pay less than $390.
Mi 10 by Xiaomi.
Xiaomi's Mi 10 is this brand's latest offering and it seems that it is specced up to compete with the midrange smartphones out there. It comes with an 8GB RAM and 128GB worth of internal storage which makes it an interesting option for those who want a fast Android device with plenty of space available. You can get it cheaply too if you are interested in buying an affordable but powerful handheld device this holiday season.
Honor 20 by Huawei.
It's getting harder by the minute to get access to flagship smartphones these days, but the Honor 20 gives you a cheaper way to do so. What makes this an ideal choice? Well, it has a massive screen at 6.26 inches, with 6GB worth of RAM, plus 128GB internal memory. The camera specs are probably the biggest draw here. It has a whopping 32MP front camera, and quad camera set up at the rear which deliver quality photos all the time. How much will this model cost you today? You can get it at less than $470 which is already a steal given its specs.
P Smart by Huawei.
Another offering by Huawei that has made this list is the Huawei P Smart which is the second iteration of the same model. The company has certainly made some tweaks here and there thus giving this second version more oomph. What you can get from this model is a bigger battery pack, more storage space with its additional microSD port, 16MP front camera, and 13MP/2MP rear camera. You can get it at a reasonable rate of $315 from Amazon which isn't bad considering that it has a bigger screen too to satisfy your need for a large screen and powerful specs too.
3310 by Nokia.
This classic model is probably the reason why the 3310 is still generating plenty of sales ever since it was re-released. It has the qwerty keypad that dominated smartphones back in the days, plus a 2.4 inch screen, with a battery that will carry you through the day. This is actually a great backup phone if you need one. Of course, do not expect that it will have all the connectivity that recent smartphones have, but it does work fairly well for sending SMS and receiving calls. The cheapest that you can get this is at less than $50.