When it comes to business matters, lanyards may not be the first tools to spring to mind. They are functional accessories worn around the neck that are nevertheless customiseable to your business needs or aesthetics. Averaging a length of three feet (or roughly 91.5cm), lanyards literally keep your light-weight essentials close to your chest. Such essentials—usually ID badges or keys—are secured with a clip, hook, or loop attachment. Lanyards are hands-free accessories that, thanks to their wearable nature, are not easily lost. Read on to discover more about lanyards and how customising their appearance can benefit you (or your organisation).
Customising lanyards with colours, designs, materials, and dimensions
When ordering customised lanyards, you will need to start with some business considerations. For instance, which provider will you choose, and will they be able to breathe life into your design? Choose a colour scheme, send in a sketched design, and decide on your materials. Do you want the aforementioned three-foot size, or do you want to alter the lengths? If your staff work with machinery, for instance, safety may render a shorter length to be preferable. Moreover, which material will be your preference? Nylon and polyester are among the most common choices. Cotton, although more expensive, can also be a good choice if you want a natural material free of plastic.
Other options include bamboo, satin, silk, polypropylene, and sometimes even recycled bottles. When it comes to longevity and durability, synthetic materials tend to win out. This is a logical choice when you consider that lanyards endure daily use. However, if you're concerned for the environment, you may wish to opt for recycled bottles—which are durable and eco-friendlier.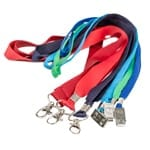 How can custom lanyards benefit your business?
Lanyards are typically used to display identification cards and are useful across varying professional contexts. At school, they replace the 'old-school' pins and clips that damage clothing. Schools frequently customise lanyards to their school's colour scheme and brand, doubling as promotional material. In office environments, lanyards can carry RFID cards used to access restricted areas, or that activate printers (or other in-office devices). Lanyards can also be used to hold guest passes, removing the requirement for pins and clips. Who'd have thought that strings of synthetic material could become such smart security solutions?
If you work in event management (for example, at conventions or concerts), lanyards can come in handy for similar security matters. What comes to mind, for example, when you imagine a back-stage pass?
If your business regularly meets with external clients or other third parties, custom lanyards are an excellent way to instill brand visibility and professionalism. Similar to a customised business signature at the end of an email, custom lanyards legitimise your business image to third parties. This is especially beneficial if your business is represented at public events. A promotional lanyard is the equivalent of a wearable label, and third parties will identify your business with ease.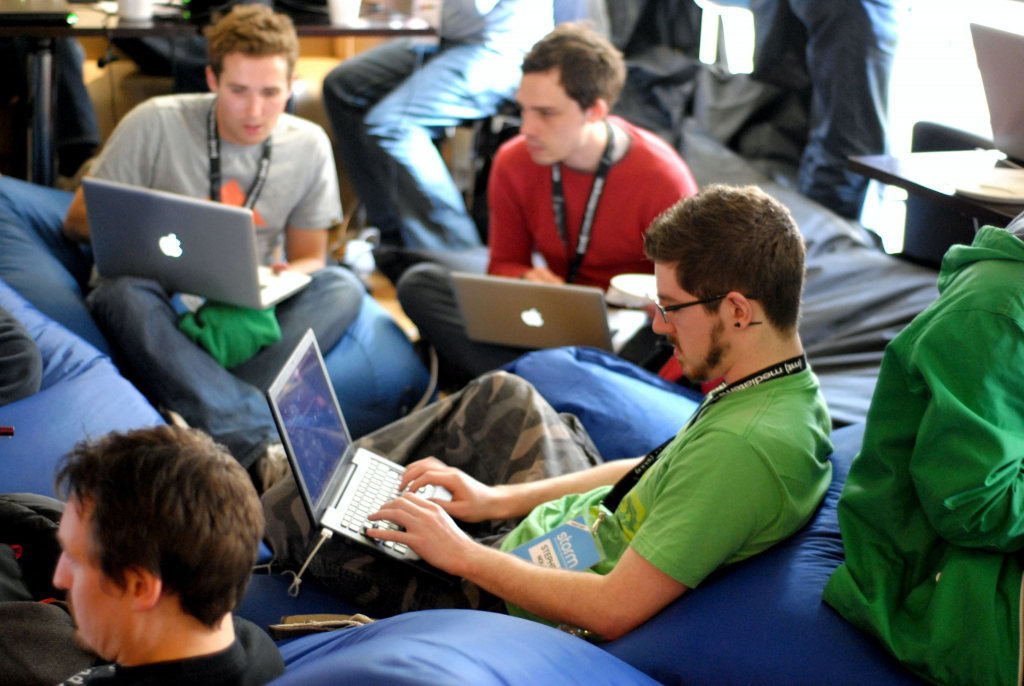 If you like it, then put a custom lanyard on it
Custom lanyards double as security solutions as well as promotional business material. They are practical, professional, and they won't typically break the budget. (Even if they do, they are a worthwhile investment in your business image.) In a nutshell, they are oversized keyrings that keep your security essentials at bay—and, due to their wearable nature, they are rarely misplaced. When making a purchase, don't forget to consider design, purpose, and cost-effectiveness. The difference between a tacky and a professional image may well be a custom—as opposed to a generic—lanyard.