A big sun and the horizon ahead – this is the setting for your next adventure.
Prize Blast gives you the opportunity to become a pirate on a treasure hunt.
The principle of the game is a puzzle: Explode sequences of identical symbols and advance through the levels.
The special feature of Prize Blast is that you can win real prizes.
Promotion by winning prizes is unusual and yet so attractive.
It's never been seen before for this type of game. Let's try to find out more.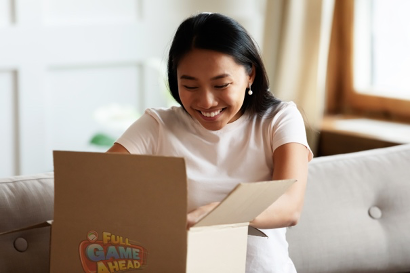 Is Prize Blast a legal game?
What's important when you want to relax is to be able to play a game you can trust.
Prize Blast incorporates a sweepstakes process in the game. This is a type of lottery managed by an international company. Sweepstakes have existed since the 19th century.
This system, which is completely legal, comes from England, where it is called a competition. Monitored and certified by international lawyers, Prize Blast meets the legal requirements of the 184 countries in which it is available.
All the information can be checked on the site of the game's publisher, Full Game Ahead, by downloading the documents provided.
Everything is done transparently by the publisher to dispel any doubts and guarantee the legality of the process that allows you to win prizes.
So you can play Prize Blast and enjoy your experience with complete peace of mind.
What do Prize Blast players like about the game?
The first thing that will appeal to you is the quality of the graphics. Prize Blast's visuals are very well done. Then the adventure you will experience is pacey and fun, with many surprising encounters: Pirate, shipwrecked sailor, drunkard, etc…
Be a pirate in a quest to find the treasure! It's simple and it's fun.
First of all, you'll have to build your ship, and then explore the enigmatic islands of the game.
Then it's time to cross the treasure island and enter the gift cave.
In this cave you can choose the gift you want to win.
This opportunity to win real prizes is a great incentive for players.
Players also enjoy meeting the Prize Blast community. Groups have been formed on Facebook, offering a chance to trade pieces and talk to other players.
If you like, you can share your adventure with other players. This is a way of finding out what other winners have to say about their gifts and helping each other out. You can also participate in contests with friends to speed up your treasure hunt.
Everyone can find a way to play that suits them, and the diversity of the players is a great bonus in this adventure.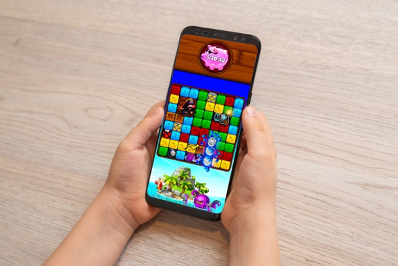 Can you win at Prize Blast?
The prospect of winning real prizes is an incentive for players, and it's easy to verify that many of them have won prizes.
Check out the game's Facebook groups, and you'll see the winners posing with the prizes they received after winning. They look very happy in these pictures. You can also find them in the app, by entering the gift cave.
You can also read the testimonials about Prize Blast on the app stores. The comments left by the winners indicate that gifts are delivered smoothly thanks to the customer service team.
What is the verdict on Prize Blast?
Prize Blast is an opportunity for players to have a fun and relaxing time that they can manage at their own pace. And it's also a chance to win real prizes. It is still rare to find apps that offer actual prizes that can be won so easily.
Everything is legal and legitimate. Prize Blast is a game that delivers on its promise, and we highly recommend giving Prize Blast a try.