eNetGet is not only your source of information for entertainment articles. In this category we also write about interesting facts about online casinos. In this article you can read how you can use the online casino stats to your own advantage.
Playing at an online casino is a fun activity for the majority of players that can provide them with some high rewards if they are skilful and lucky enough to win. But enjoying this type of activity can also result in some heavy losses if the players don't know what they are doing.
Since online casinos are businesses that offer games where at the end o the day they always win, many players are sceptical about the whole concept. But there are certain things that they can do to boost up their chances of winning, just by making some rational decisions.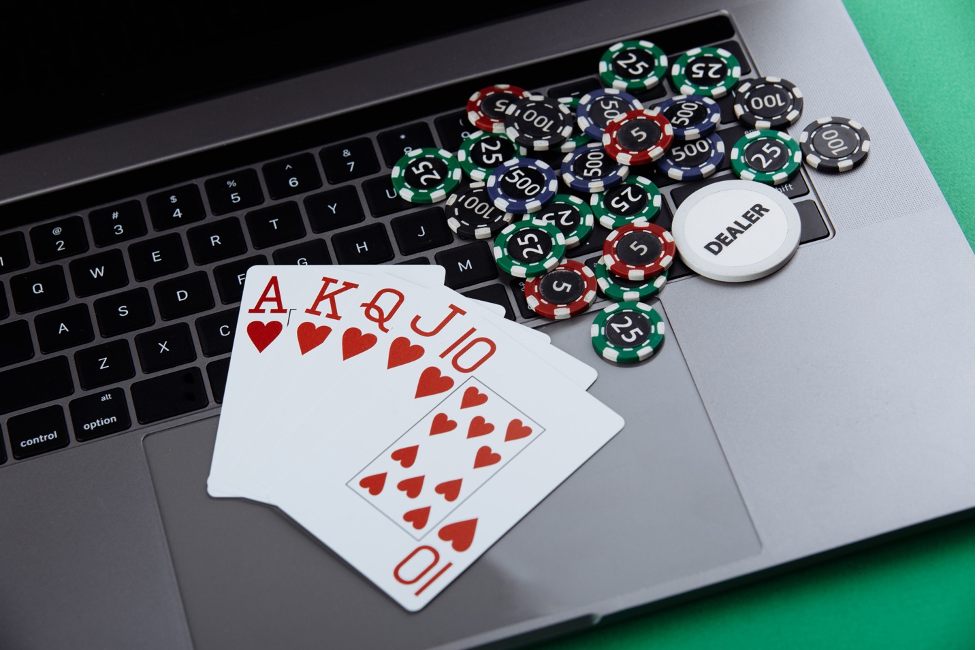 We are talking about making decisions based on crucial stats. In this article, we will dive deeper into the online casino stats that the players can use for their own advantage.
Casino Games With the Lowest House Edge
Every casino game comes with a certain house edge that doesn't go in favour of the players. But this house edge doesn't necessarily mean that all players should abandon online casinos. There are certain casino games that have a lower house edge which gives the players better chances of winning.
The stats about the casino games with lower house edge help players decide which games should they focus more on if they want to make a profit and which games they should avoid. In the table below we will lay out some of the casino games that have the lowest house edges.
| | | |
| --- | --- | --- |
| Rank | Casino Game | House Edge |
| 1. | Blackjack (Single Deck) | 1.5% |
| 2. | Craps | 1.4% – 5% |
| 3. | Baccarat | 1.5% |
| 4. | Three-Card Poker | 1.5% |
| 5. | Video Poker | 0.5% – 5% |
| 6. | Slots | 2% – 10% |
| 7. | Roulette (Single Zero) | 2.5% |
| 8. | Pai Gow Poker | 2.5% |
| 9. | Caribbean Stud Poker | 5% |
| 10. | Backgammon | 4.82% – 6.39% |
It is worth mentioning that each game that we've mentioned above has several variants with a different house edge. For instance, the Roulette (Single Zero) has a European and French variant, whereas the French one has a slightly better advantage for the players.
Also, the players can reduce the house edge of a certain game by using an effective strategy. Learning and mastering a certain strategy may take some time, but it is certainly worth it as it increases your chances of winning.
In a game of Blackjack, the house edge can be reduced to 0.5% if you use a basic strategy, which is an amazing percentage. Additionally, in a game of Blackjack that uses a single deck, you can also use a card counting strategy that can practically erase the house edge.
Choosing the Best Bets
Apart from choosing an online casino by reading trusted casino reviews. It is also good to choose games based on the lowest house edge, the players must also pay attention to the bet options that the game has at their disposal. Every casino game has several betting options available for the players to wager on, some with more options than others.
But not every bet option offers the same winning chances for the player, as every bet also comes with a certain house edge. So it is advisable for every player to get familiar with the house edge statistics about the bet options that the casino game of choice has.
In a game of Craps you should stick to bet such as Pass Live/Come Bet (house edge: 1.41%), Don't Pass/Come (house edge: 1.40%), Pass Line/Come Bet 2X odds (house edge: 0.85%), Don't Pass/Come 2X odds (house edge: 0.83%), Place 6 and 8 (house edge: 1.52%), and Lay 4 or 10 (house edge: 2.44%).
The Baccarat game has only three bet types that the players can choose to wager on. Placing a bet on the Banker comes with a house edge of 1.06% while betting on the Player comes with a house edge of 1.24%.
Because of the lower house edge on the Bankers bet many casinos have included a 5% commission on this type of bet. Our advice is to look for a Baccarat game variant that doesn't come have a commission attached to the Bankers bet.
Casino Games to Avoid
As we mentioned the casino games with the lowest house edge it is only fair to say a few words about the casino games with an unfavourable house edge. Here's a list of the casino games with the worst house edge stats:
Double Zero Roulette (American Roulette)
Progressive Slots
Big Six Wheel
Keno
Craps
You'll notice that we've added Craps on both lists. This is because Craps is a game with the best and also the worst bets, according to the house edge. So be very careful where you're placing your bets because some bets have a house edge of 13.89% and 16.67%.
Keno is by far the worst casino game, as it comes with a massive house edge of 25%. The Big Six Wheel has a house edge of 22.83%, while the progressive slots have a house edge that is circulating between 12% and 15%. American Roulette is the worst variant as it has a house edge of 5.26%.
Bonus Wagering Requirements
Every casino bonus that features at any online casino comes with certain wagering requirements that the players must meet in order to claim the bonus funds. These wagering requirements are set by the online casino operator and every player must read them before applying for a bonus.
A casino bonus might look attractive, but it can also come with some higher wagering requirements. For instance, if a player applies for a bonus of 200% match deposit up to €100 with a deposit of €10, they will get an extra €20 from that bonus.
However, this casino bonus comes with a 40x wagering requirement on the bonus money, which means that the player must use the €20 bonus money to place bets that are worth €800 before they can withdraw the bonus money. So overall, you have to spend €800 to get the €20 bonus money.
This example shows why it is crucial to read the wagering requirements and understand the math that comes with it.