Design trends, or in other words the taste of internet users in terms of how a website design looks, change over time. Over the past two decades, a lot of design trends came to existence, lasted for a few years and were put away by the market. Many design trends that were quite popular five years ago look out-dated today. Market participants, including entrepreneurs who look for website design in Dubai, online business owners, web designers and SEO professionals must be vigilant to be on top of the trends and utilize the most up-to-date design trends, as an out-dated design takes visitors away and damages reputation and credibility.
Now that we are familiar with the design trend and how important it is, let's dive deep into the market and see what types of web design are trending in 2023.
Ten most Popular web design trends
1. Typography Design
Typography design, refers to forgoing all visual elements when designing a website in favor of textual elements. Big sized fonts are used to create short and straightforward paragraphs, to deliver specific messages to visitors about the nature of the website or business. The design is uncluttered, neat and clean and undoubtedly on a rising trend.
2. Nostalgia
Utilizing graphical elements and images that remind old ages becomes popular these days. People are more or less interested in items that remind them of the good old days. Images such as floppy discs, pixelated window icons or thick monitors not only are interesting for middle aged users, but also raises younger users' attention, as they have never seen those items in their real life.
3. Augmented Reality and Virtual Reality
One of the benefits of shopping in stores rather than shopping online, is that the customer is able to see and touch the product and check the product from different dimensions. Ecommerce platforms have been evolving over time to produce a real shopping experience for their customers. Augmented reality and virtual reality are becoming very popular these days, as AR and VR design makes users feel a real shopping experience while purchasing online. As such, if you are looking for ecommerce web design in Dubai, AR and VR would add value to your ecommerce website.
4. Over Stimulation Design
Over stimulation or maximalism is a design approach that declares war on all white spaces. The utilization of large sized fonts, gaudy colors, flashy images, animations in the background and effects are all the rule of thumb, when it comes to over stimulation design trends. The idea behind it is that users feel more enthusiastic to visit the website, when facing such a design. However, if you own a business or provide important information, such a design might not be suitable.
5. Dark mode Design
Dark mode design refers to a design that uses deep dark colors, like black in the background and bold the textual content by using bright colors such as white. The dark mode design is rising in popularity not only in web design, but also in interior design. As such, it is expected that the dark mode design keeps growing in popularity in 2023.
6. 3D and Animation Design
Using 3D design and animation has always been popular, whether producing cartoons or a website. The trend is expected to be popular in 2023 and even a resurgence in popularity is on the horizon. 3D design gives more life to the design, which is quite popular among internet users these days.
7. Neu-Brutalism Design
Neu-brutalsim design is an asymmetrical design approach with no hierarchy in the website appearance. Images and graphical elements along with oversized and overlapping typography are used on the design. Neu-brutalism, which is a softened version of brutalism, is popular among the younger generation, so it is used by websites that are focusing on younger audiences.
8. Minimalistic Design
The idea behind minimalistic design approach is that all distractions must be removed from the design to get the visitors attention on the main idea only. Minimalist designers believe that the more simplicity is applied in designing a website, the more appealing a website will be to the users.
9. Micro Animations
Micro animation web design's main goal is to interact with users more and help them to conveniently accomplish a task within the website. The micro animation design approach increases users' engagement. An example for this design approach is adding a horizontal bar above a webpage that moves from left to the right, as the user scrolls down.
10. Gradient Design
The gradient design approach is basically a gentle blending of colors in which colors gradually transit to other colors. The gradient design is eye-catching and attractive, as it adds a new dimension to the design by playing with colors. It makes the design stand out by adding depth to the design.
Summary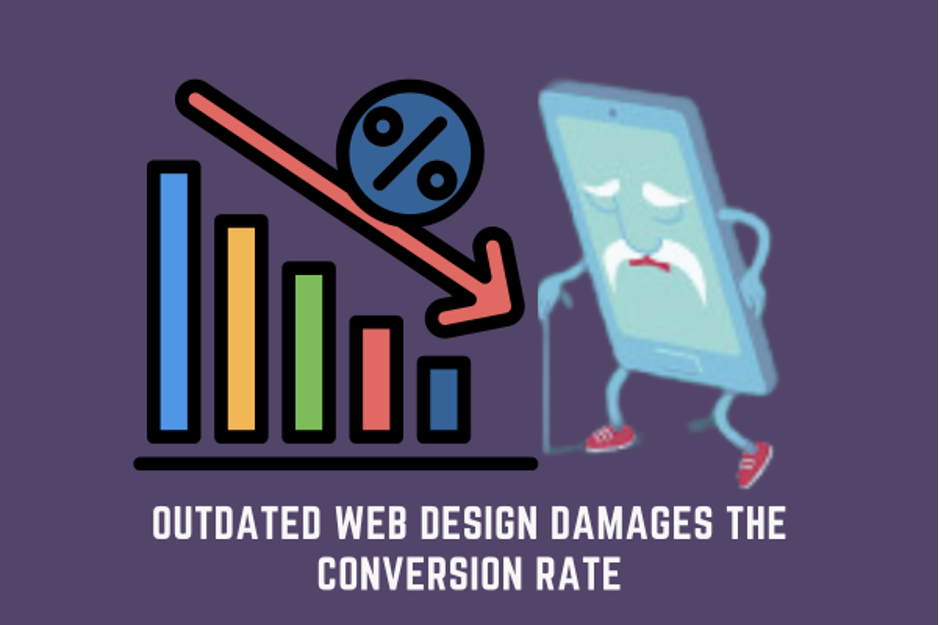 Regardless of the design you chose for your website, you must make sure that it is not outdated. A website with a design that is not trending, will not convert much for you. It is highly recommended to work with a professional web design company with a proven track record of success, as they are on top of the market and aware of the designs that are trending right now.
One of the best companies of its kind is Websima DMCC with more than a decade of experience in Dubai and the international market. If you are thinking of building your own website, it is a good idea to contact Websima and ask for a free consultation meeting. Discuss your project with confidence and they will get back to you with a proper solution.