The flexibility of bridging finance has made it a go-to for borrowers seeking something more versatile. Major Banks and lenders inherently limit their products and services to certain purchases and applications.
With property purchases, in particular, High Street lenders might have a tendency to be disproportionately strict. Unless it is a habitable home (or business property) in a good state of repair, it is unlikely to be considered eligible for a mortgage.
This is where bridging finance can offer an invaluable lifeline to everyday home buyers and investors alike. Bridging loans can be used for any legal purpose – including the purchase of properties considered 'unmortgageable' on the High Street.
But what specific types of properties can you buy with a bridging loan that would be out of the question with a conventional mortgage?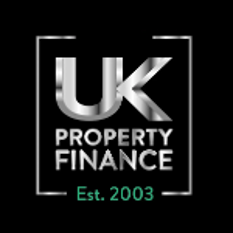 Auction Properties
Mainstream lenders are typically unwilling to fund auction property purchases, due in large to the time-critical nature of the purchase. When a property goes under the hammer at auction, the full price agreed must be paid within 28 days. As the average mortgage completion time is currently around 10 weeks, this renders the traditional mortgage a wholly unviable option. With bridging finance, the funds needed to pay for auction property purchases can be raised within a few working days.
Derelict Homes
Residential properties that are considered uninhabitable for any reason are also excluded from typical mortgage lending criteria. This can pose a problem for investors looking to flip homes for profit, or for everyday buyers interested in picking up a fixer-upper at a low price. For example, if a property lacks a functional indoor bathroom, a basic kitchen and a working heating system, it may be considered unmortgageable. Even if the applicant indicates their intent to conduct the necessary repairs, a conventional mortgage will most likely be out of the question.
Properties with Major Structural Issues
The same also applies to all commercial, residential, industrial and mixed-use properties with major structural issues. If there is something about the property at the time of its sale that could represent a health and safety concern, it is unlikely to qualify for a conventional mortgage. Again, irrespective of whether or not the buyer has the clear intention of renovating and restoring it. As bridging finance can be secured against any type of property in any condition, it is particularly useful for property development projects like these.
Nonstandard Properties
Last up, mainstream lenders have a tendency to distance themselves from 'non-standard' properties in general. This is a diverse yet comprehensively vague category, encompassing properties made from non-standard materials, homes with non-standard roofs and any property not considered 'conventional' by mortgage lenders. Even where a home is in perfectly habitable condition, the fact that it does not qualify as 'standard' could render it unmortgageable.
For more information on the potential benefits of bridging finance or to discuss your requirements in more detail, contact a member of the team at UK Property finance today.